I don't really know, but tonight's salad tastes like pizza.
Whatcha need: EVERYTHING.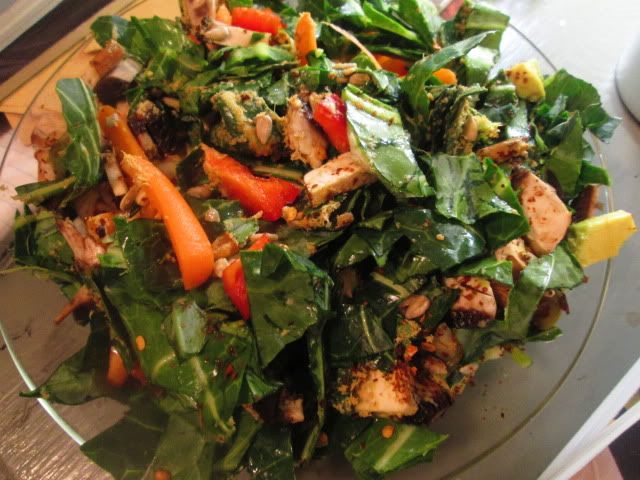 2 chopped collard leaves, red bell pepper, zucchini, carrot, mushroom, avocado, raw sunflower seeds, onion, yr roommate's stuffed olives
(this might have made it - along with the nooch)
, lemon juice, Braggs, nutritional yeast, red pepper flakes
.
I don't even know how I fit this stuff in my stomach sometimes.
Is there anything you always must have on a salad? I think for me it's carrots. They're always around, they're cheap, they add a nice crunch, and they are a nice bit of sweetness in contrast to the usually more savory ingredients and dressing. Obviously everything is BETTER with avocado but a salad just doesn't feel right without carrots for me.
Yea, that's all for tonight. Nothing left to see here. Move along.