I always say how much I enjoy seeing all of yr grocery hauls; I figured I might as well reciprocate. This is a simple weekend haul (as opposed to a weekday, during which I'll usually stop by Whole Foods and get a couple fun but unnecessary items): these are staples, which ought to last me about a week.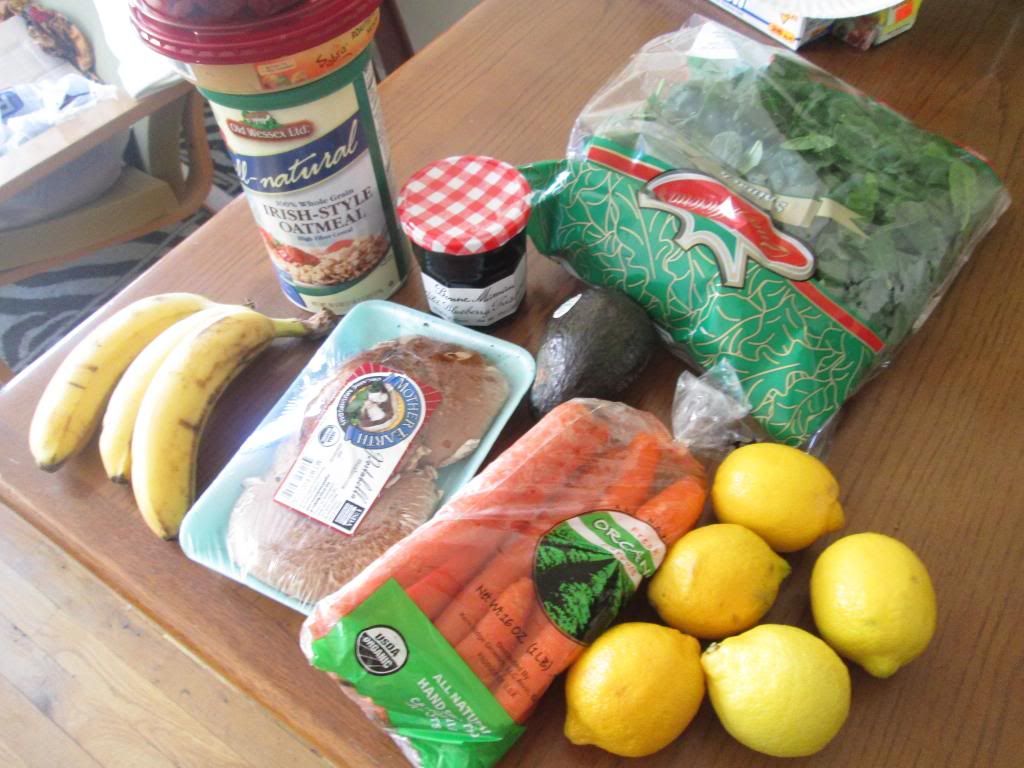 Bananas, portabella mushroom caps, organic carrots, lemons, spinach, avocado, Bonne Maman Wild Blueberry spread, Irish Style oatmeal, Sabra roasted red pepper hummus,
and just barely visible on top of the hummus,
sundried tomatoes
.
Some of that fresh stuff got used with a couple other pantry items to make dinner that night: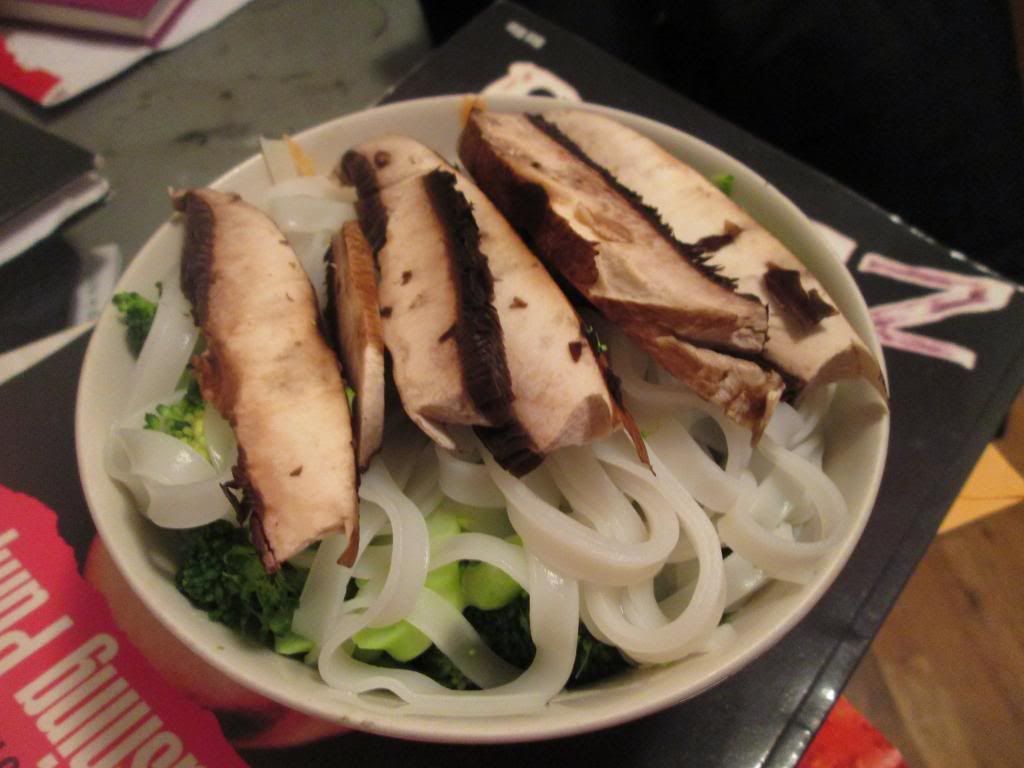 Like an iceberg, you can only see the tip.
Spinach
on the bottom,
noodleized carrot ribbons, steamed broccoli, rice noodles
, topped with
a sliced portabella cap
.
I whipped up a quick sauce for it:
tahini, lemon juice, tamari, powdered ginger, and wayyy too much red pepper flakes.
It was passable. Probably would have been nice with some sesame oil or rice vinegar in the sauce.