Okay, now THIS was my burrito dinner.
And Greg's: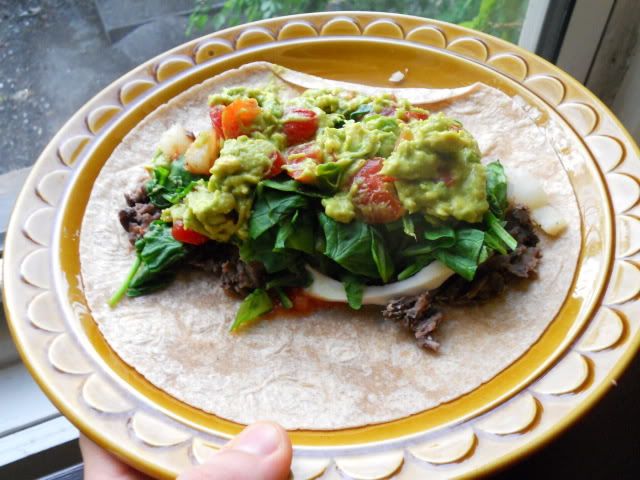 Smashed black beans with cumin, cinnamon, cayenne and garlic, potatoes, cabbage, spinach, mixed greens, guac, and salsa
. They were pretty good for our first real time making them. I love the crunch of the cabbage. Do you guys have any favorite burrito toppings? Or recommend any wraps in particular? These were Whole Wheat wraps from TJ but G thinks we can do better. Next time, also, homemade salsa.