Real quickly: nothing much special today, but it was all tasty. I've been a little busy these last few days so I'm going to catch up on your blogs tomorrow.
Breakfast was amazing! I felt like a fairy princess or something.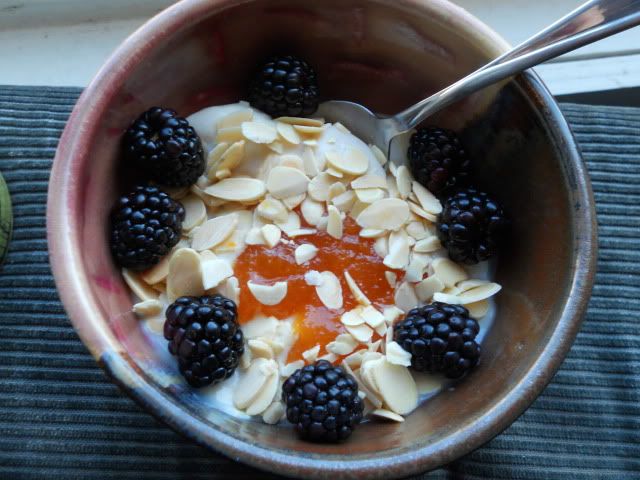 Plain soy yogurt, apricot jam, slivered almonds, fresh blackberries!
Delicious as this was, I was hungry about 3 and half hours later (which I guess isn't bad) and had an
Amazing Grass bar
.
Lunch was light:
Celery, carrots, red pepper, and zucchini
(they're under there, I promise!) with
homemade chive/cilantro hummus
.
And dinner: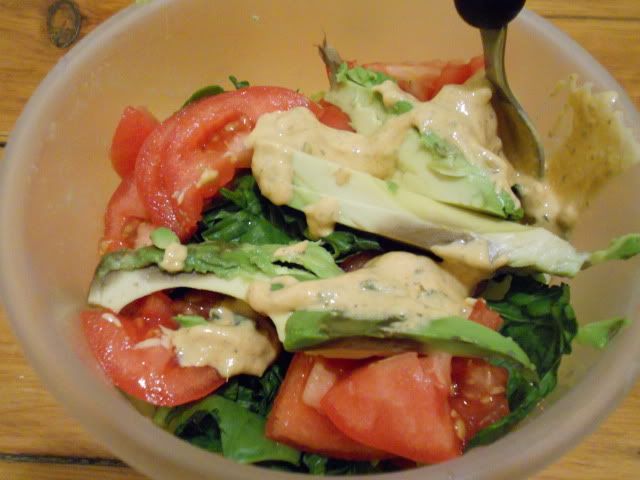 Quick, small salad with
romaine, spinach, avocado, and tomato
topped with the
Smoky Tahini Sauce
. Easy and tasty.
See you soon - tomorrow I've got a surprise!