Try not to be too jealous of my foods today: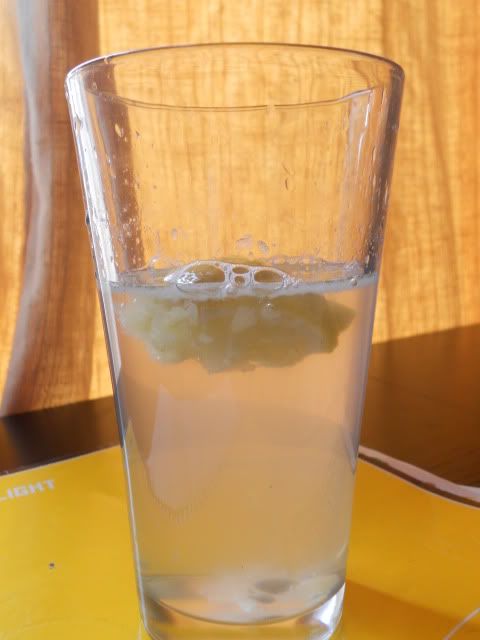 Warm lemon water
to wake my cells up while I waited for G to wake up.
I took immense pleasure in the
breakfast smoothie
.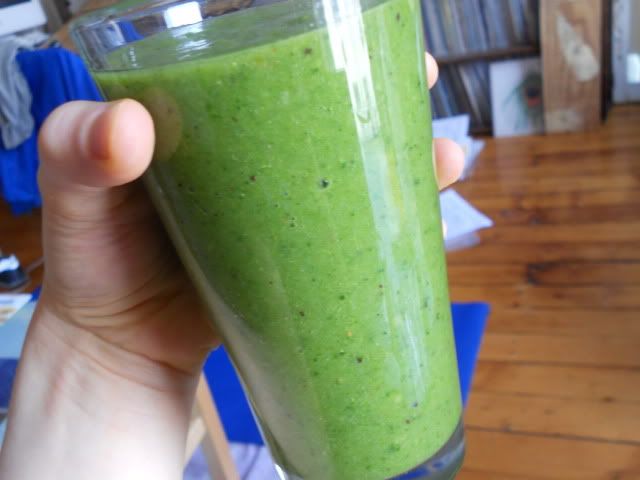 Spinach, mango, banana, kiwi, lemon, ginger, water
to blend. This made a lot and I gave some to G.
I worked on some stuff for a bit but felt pretty sick. I'm glad I took the day off. I laid down and napped for about an hour maybe. When I got up, it was time to go to church. I'm doing this cleanse/fast/whatever to clean myself up and really go strong on the last days of Lent to understand what Jesus was struggling with for 40 days out there in the desert. Also, because I'm a little crazy and enjoy pushing myself too far sometimes. However, I am also a human and all I could think about in church was how much my head hurt and how I just wanted a banana. Cry me a river, I know.
I picked up an outfit for Sunday after church and when I got home, had more
tomato juice
mixed with
nooch and cayenne
.
Now I think I'm going to eat the banana and give some serious thanks. Tomorrow will most likely be back to solid foods, but still raw.
If you're celebrating, what are you all planning on making for Sunday? I'm still sort of on the fence about the dessert I want to make.