Better than yesterday, when I mostly stuffed myself with dried fruit (seriously, I ate
raisins, goji berries, dates, figs
, and
apricots
!). Days off usually are like that. I really admire those of you who don't eat every second that you're bored.
Breakfast was a banana (no pic, cuz duh) and a small mixed handful of trail mix-y stuff:
goji berries, raisins, pumpkin seeds
.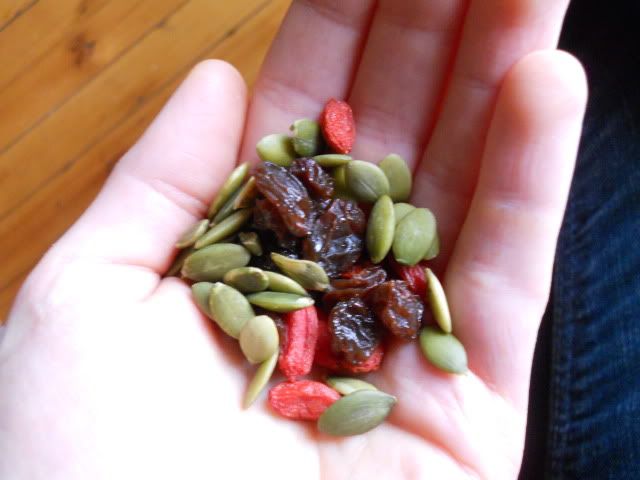 I snacked on an
apple
around 11:30 and lunch was the
raw no-tuna
from
Raw Food Made Easy
over
romaine and arugula
and a buncha tiny
tomatoes
.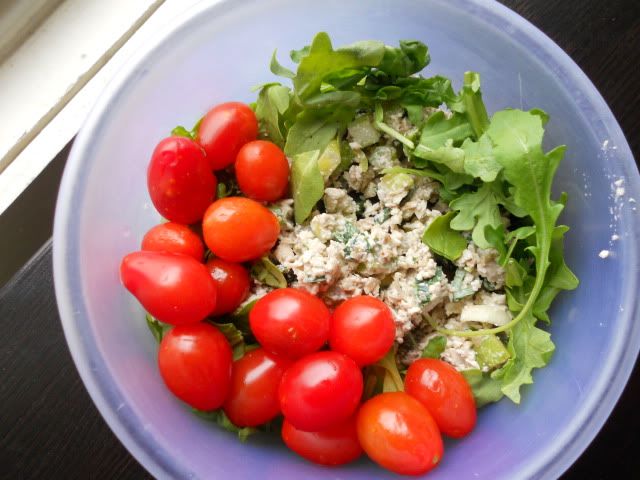 I like that recipe a lot because it's easy and quick, and as with a lot of raw recipes, it's more of a guideline than actual directions. I added
nori
and
raw chopped leeks
instead of onion. After lunch I had a
Raw Revolution 100 cal. Cashew and Spirulina bar.
And dinner was just an easy salad to use up some stuff in the fridge.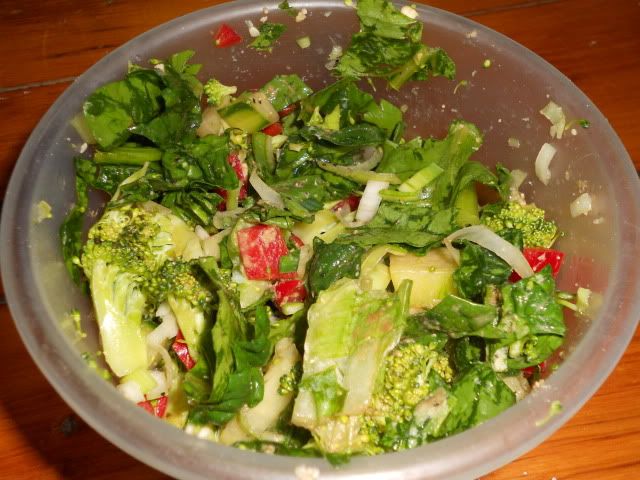 Romaine, spinach, broccoli, more leeks, red pepper, cucumber
. With
balsamic, lemon juice, nooch, and black pepper
. Also a small forkful of the
raw slaw
. Dessert was more trail mix (
gojis and raisins
).
And...I feel good!