You, as vegans, don't need me, as a vegan, to tell you vegans the wonders of the chickpea. That would be preaching to the choir. They're great. Instead, I'll show you my super chickpea day:
Lunch leftovers from last night's VYY
Golden Chickpea and Artichoke Salad, with baby tomatoes
. (I just found out that Vegan Yum Yum is next at the plate for Lindsay's
cookbook club
and I am quite excited. Get yr copies on reserve now - it starts in two days!)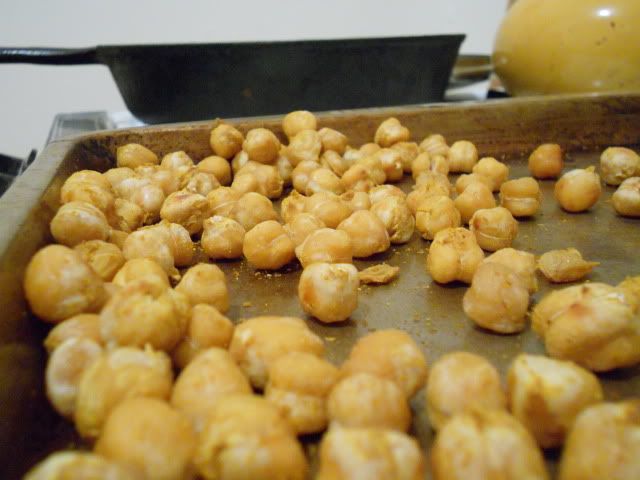 Roasted chickpeas: tossed with olive oil, coriander, cayenne pepper, and curry powder
. Roasted in a 400* oven until crispy. So good! These added a nice flavor and texture when thrown on top of a (very beety) salad:
All hail ye, mighty chickpea.
One other thing I loved today was fresh-pressed juice from
Liquiteria
: All Greens (romaine, kale, spinach, celery, cucumber, parsely) with apple, lemon, and ginger. Oh MAN! That place is great. I'm doing a raw into liquid fast next week in preparation for Easter and I am STOKED if it means Liquiteria everyday.