Before my super-delicious dessert, my super-amazing lunch!
Marinated kale salad with avocado, chopped red pepper, avocado, red onion, red pepper flakes, salt, lemon juice and apple cider vinegar, topped with white beans
.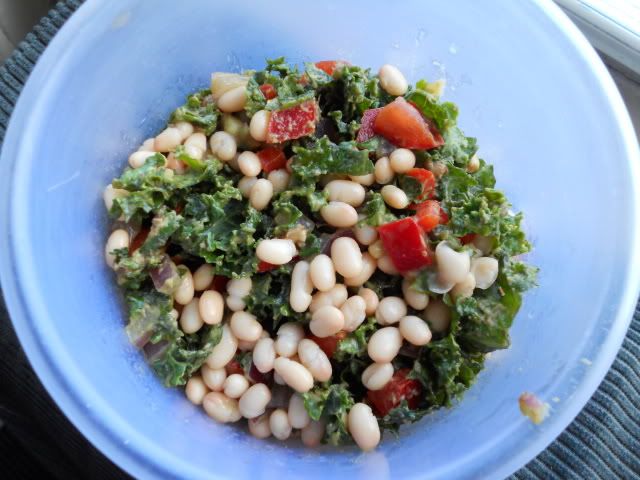 And tonight's dessert, again brought to you by the upcoming
Urban Vegan
cookbook:
Sesame Seed Cookies
!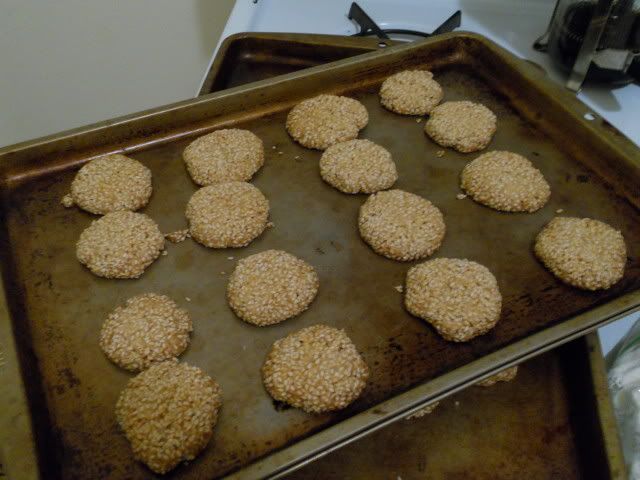 These were amazing, seriously. They were a little messy to make but who cares! They remind me a little bit of lace cookies in their delicacy and crispness, but bring a ton of sesame flavor and a good crunch. Greg gives it his serious seal of approval, forbidding me to bring them in to work to share with our coworkers!