More testing today for the upcoming
Urban Vegan
cookbook:
Earthy Eggplant
. I don't know if I should call this Earthy Eggplant dip, or Earthy Eggplant sauce, or what - but I do know that if it's being served, just don't call me late for dinner! HA! Ha..anyway.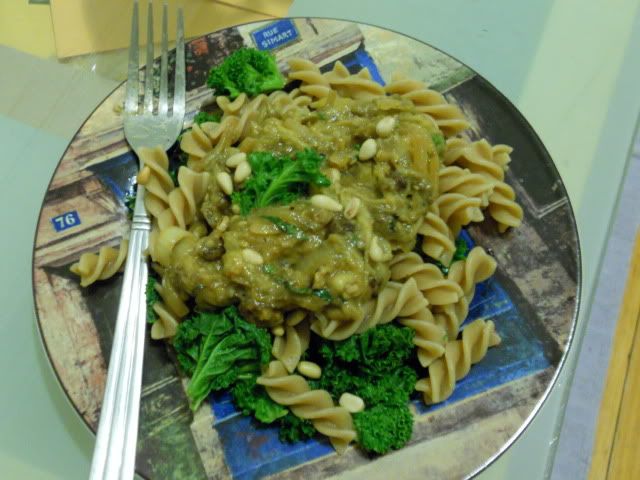 As you can see, I served it as a sauce over
whole wheat pasta and kale
. Dynise suggested (or desired) that we top the sauce with pine nuts so, despite the $7.99 price tag (and that's the cheapest they come - at Trader Joe's) I did so - and they were delicious.
There are raisins, mushrooms, and both cumin and paprika in the dish, as well as fresh bursts of mint (as well as other things) which all sound a little bizarre but really melted together to something great. G ate it as a dip with pita chips and couldn't stop raving about it. I guess this won't be a hard one to figure out how to finish it up.