Muhammara is a Middle Eastern red pepper dip and it is delicious. This particular recipe was one from
Dynise's
upcoming cookbook. Her version calls for both red pepper flakes and cumin to spice it, and well as agave so it has a wonderful spicy/sweet flavor.
I use dips not just as dips, so I topped my salad with it, and had it shmeared on a piece of bread as well so I could really taste the flavor, as if all the crackers I had with it last night didn't let it shine enough.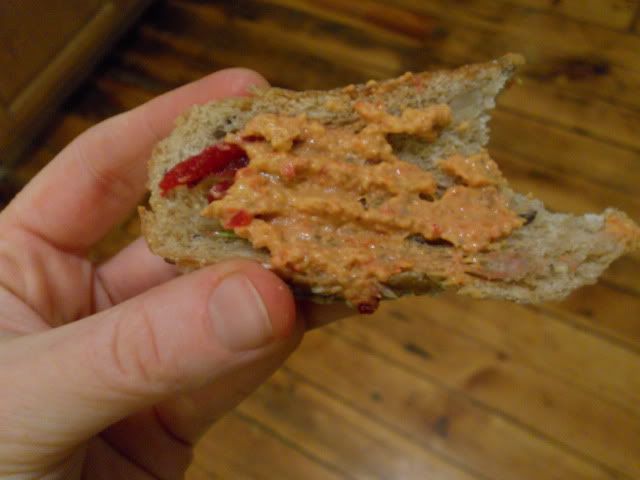 Also, how often do you guys go grocery shopping? A friend of ours totally called us fat last night because we apparently go grocery shopping every day. WHICH is not true. Maybe 4 or 5 times a week. I'm keeping track of how much I spend. I'll keep you posted at the end of each month.