There was one more small head of
bok choy
to use up in the fridge after
V'con recipe
, so I healthified it a little and made a modified version of the meal.
I steamed the bok choy, topped it with
chopped ginger, low sodium soy sauce, sesame seeds
(they add a lot more than I thought they would!),
scallions, and red pepper flakes
.
On the side,
miso soup with tofu and more scallions and red pepper flakes
to keep with the Asian theme.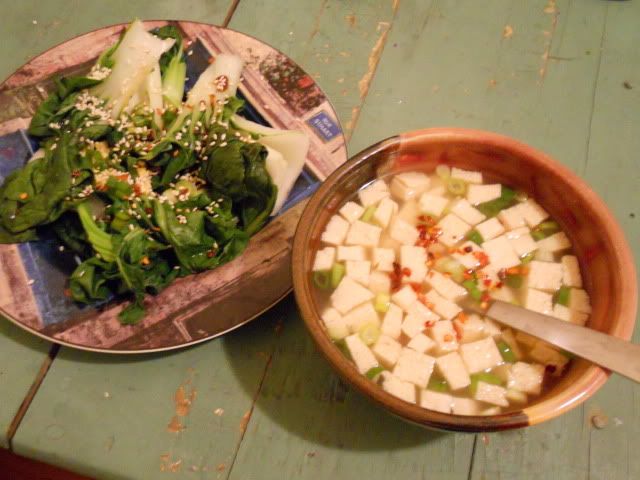 No oil, more flavor, and actually more filling than the original meal. Yum yum.
Green tea
and a
small bar of dark chocolate
for dessert - to up the antioxidants.