This was lunch yesterday. I'm working my way through leftovers oldest first to get to more leftovers. Who knew eating could be such a chore!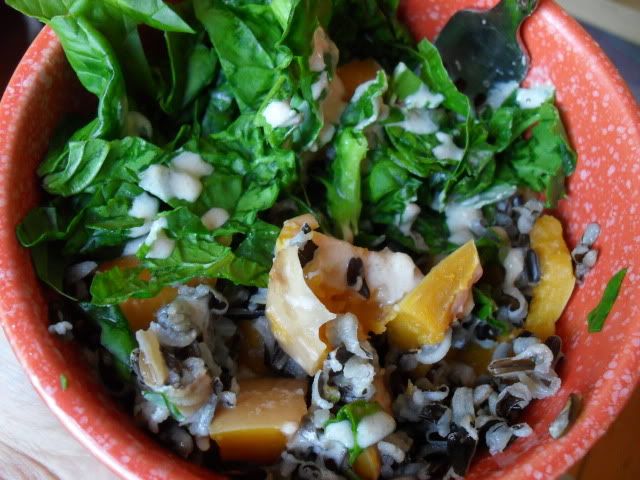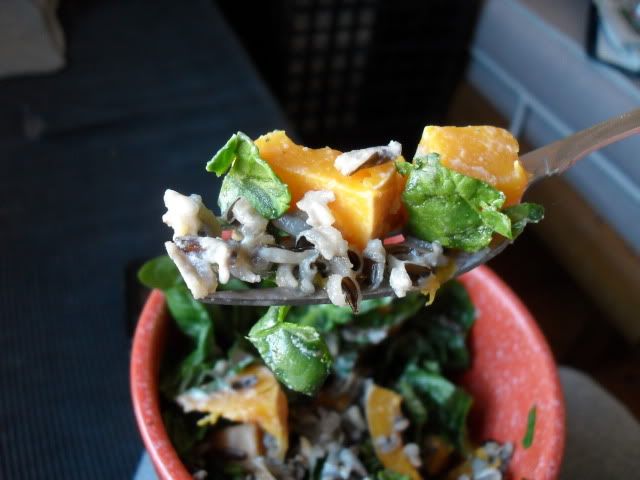 Actually, this wasn't toooo much of a chore. It was pretty delicious.
Spinach, wild rice, roasted butternut squash with tahini sauce
.
Today's lunch was different but my camera is being lame.