Dinner was beautiful and colorful and tasty but you wouldn't know it from the photos. My camera refuses to focus.
Almost the whole meal was another test for
Dynise
-
Island Tempeh
marinaded in a pineapple base! and her
Gentrified Coleslaw
. We also had
rice
on the side, topped with the tempeh marinade. Coleslaw over
spinach
because I love spinach.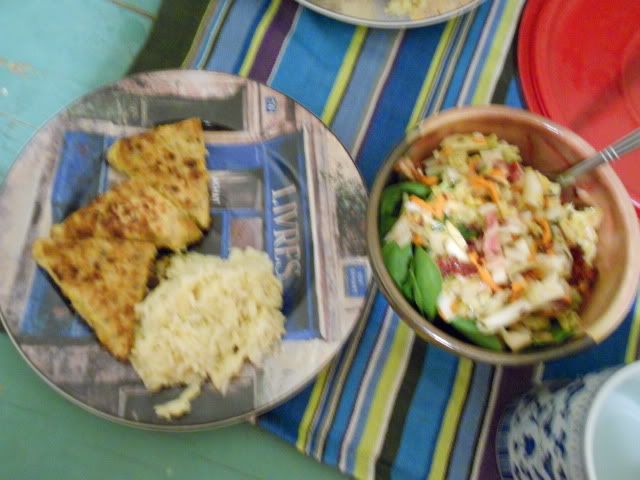 The tempeh was beachy and but the coleslaw was amazing. It includes fennel and raddichio, both of which I resolve to start eating more often because they are badass! I included them in last night's dinner, a
salad - spinach, carrot, raddichio, fennel, cucumber, silken tofu, and tapenade
. They give a really nice bitter bite and contrast.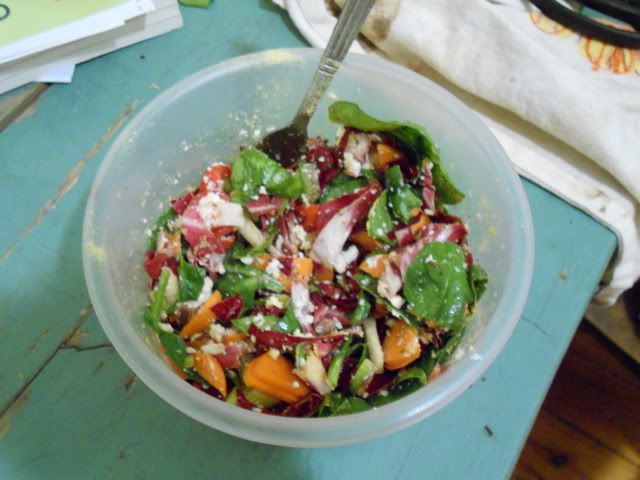 Also, here's the
coleslaw
for lunch with natural light and therefore a clear picture. Served with a
chipotle Field Roast sausage
.
I'm going to work on the camera. Or Greg will for me.